Time can destroy most anything—except salt and women.
Morton Salt print ads will be featured in magazine takeovers where the ads will be shown 
throughout the book telling the story of the Morton Salt girl.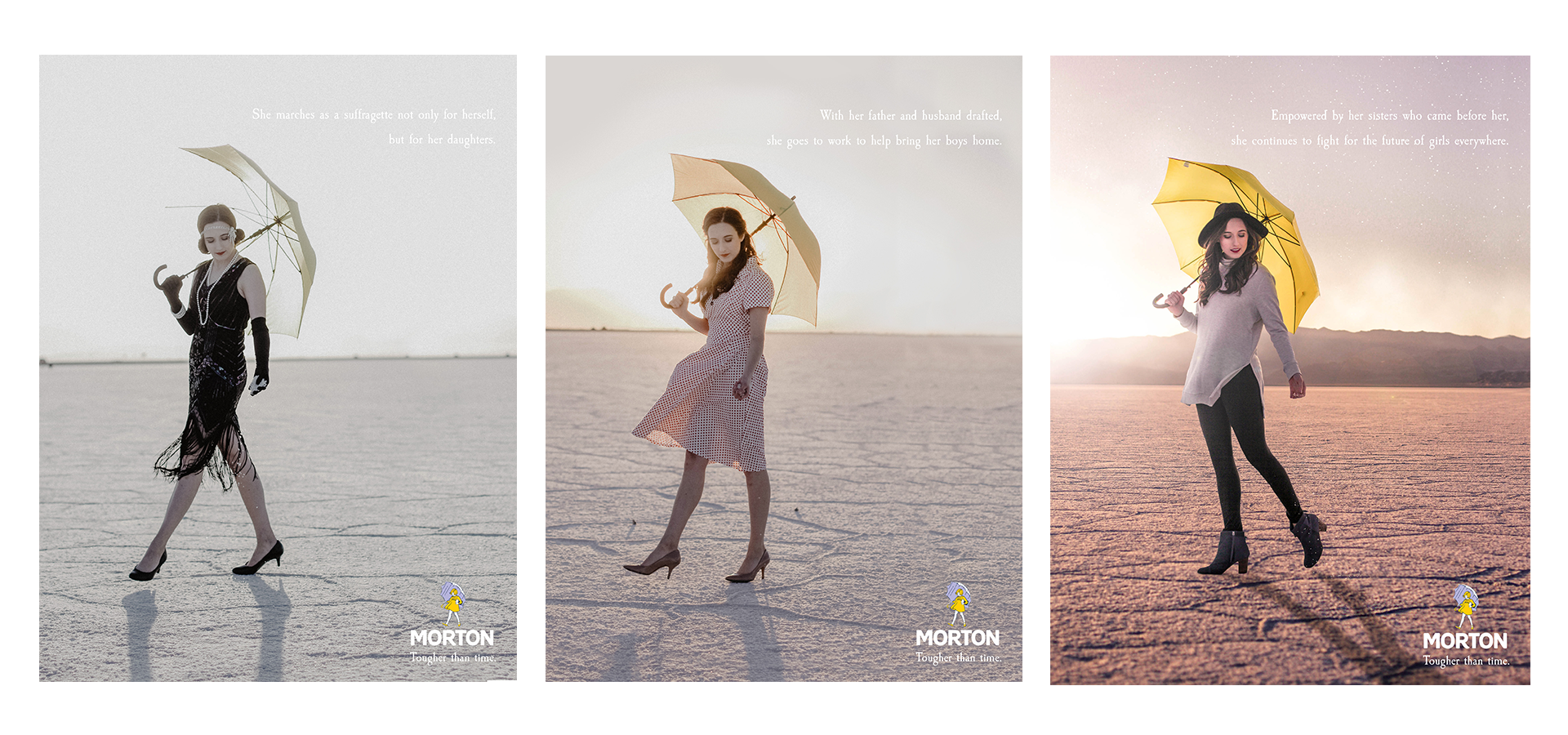 These videos will be featured in a Hulu takeover. Every commercial break will be a Morton Salt spot interspersed throughout major television shows. The various spots will tell a cohesive story showcasing how women are tougher than time.
The full version of the ad will be used for YouTube pre-roll and Facebook.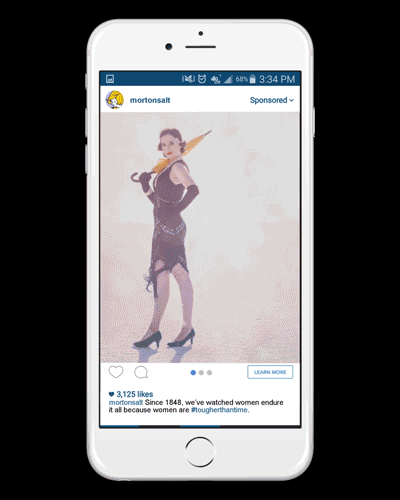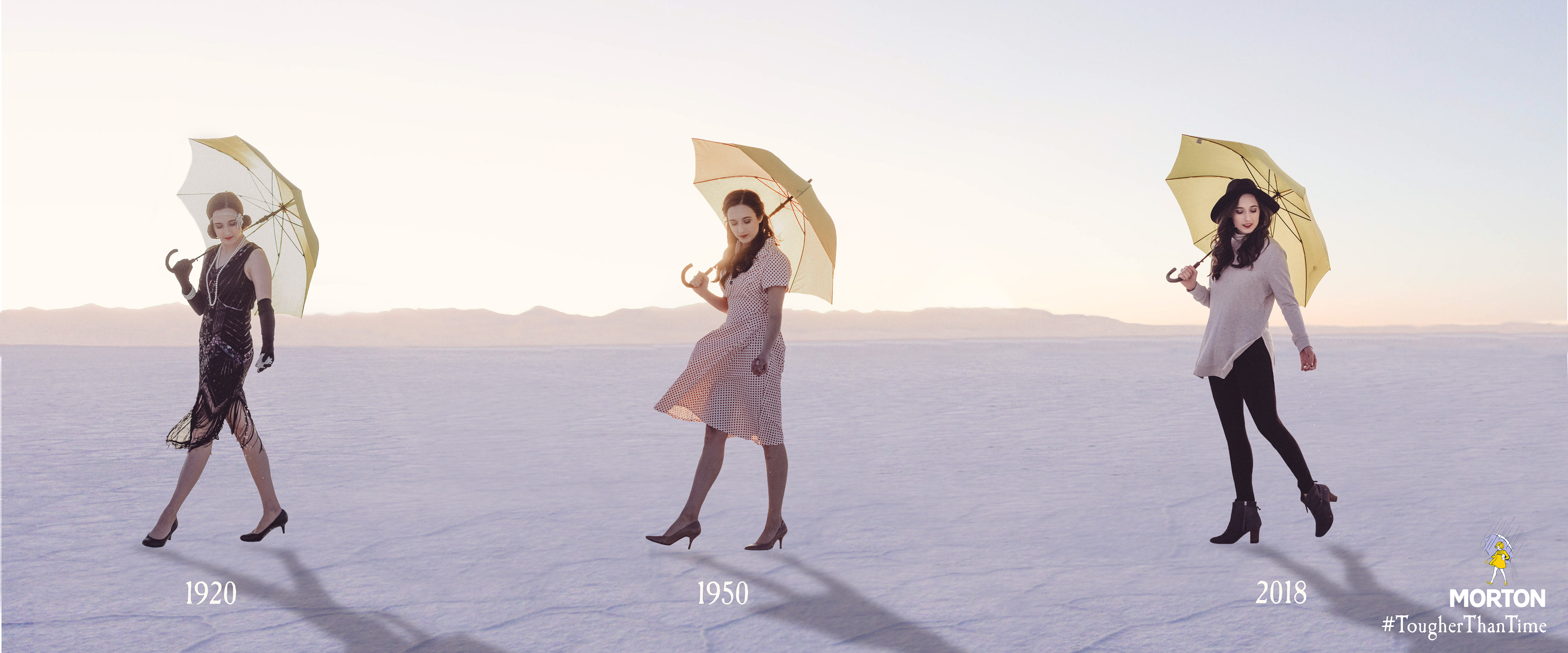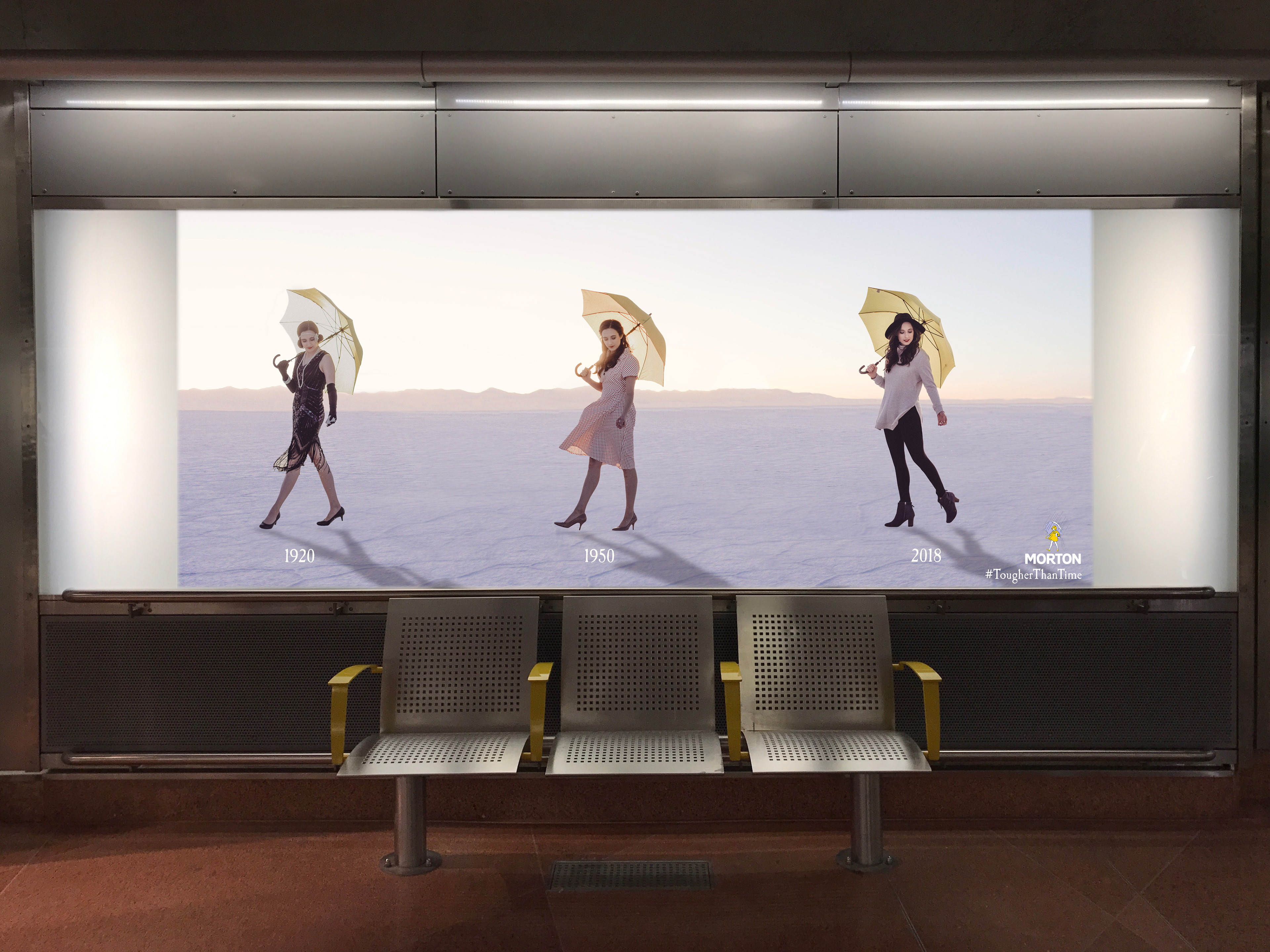 Of the 5,193 public statues depicting historical figures in the United States, only 394 are of women. Morton Salt will install statues of influential women such as Katherine Johnson, Susanna Madora Salter, Clara Barton, Ida B. Wells, Harriet Tubman, Rosa Parks, and others throughout public spaces in America. These monuments will serve as a testament to the strength of women as Morton Salt reminds America what women have done for her. Each statue will be holding a plaque with a message that will only be revealed when wet (either from rain or being splashed) due to a superhydrophobic coating. The message will read, "We will not be silenced. We will not be forgotten. And we will not be stopped. Because women are tougher than time."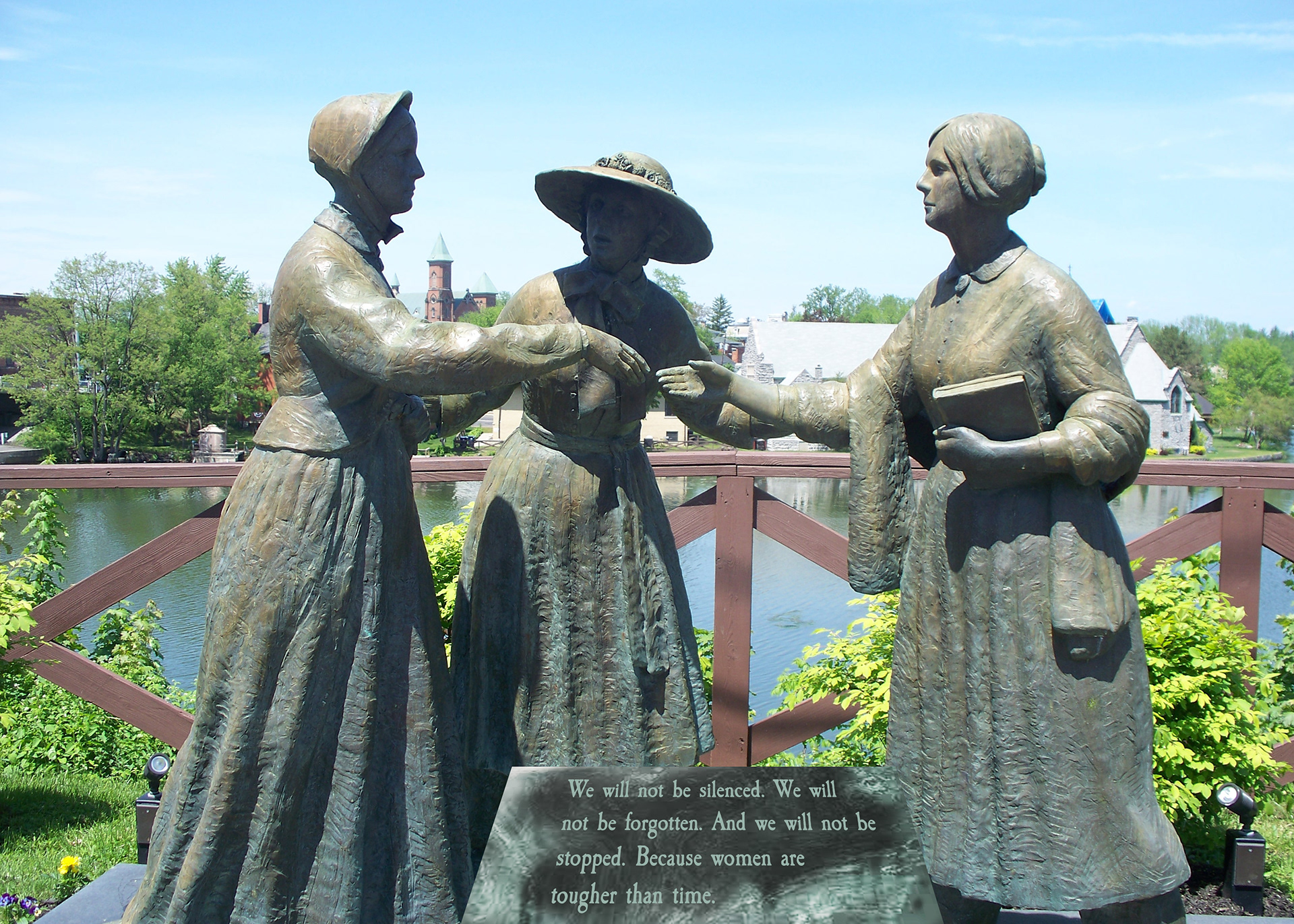 Morton Salt will host an annual two-day festival in Portland—one of America's rainiest cities during the rainiest week of the year where Morton Salt will give out their iconic yellow umbrella to all the attendees. This festival will celebrate the strength, resilience, and success of women. Featured women such as Former First Lady Michelle Obama, Justice Ruth Bader Ginsburg, Oprah Winfrey, Ellen Degeneres will deliver inspiring addresses that will be broadcast live. The festival will hold a concert of women artists with some of the biggest names in the music industry: Alicia Keys, Beyoncé, Ingrid Michaelson, Rihanna, Kelly Clarkson, and others.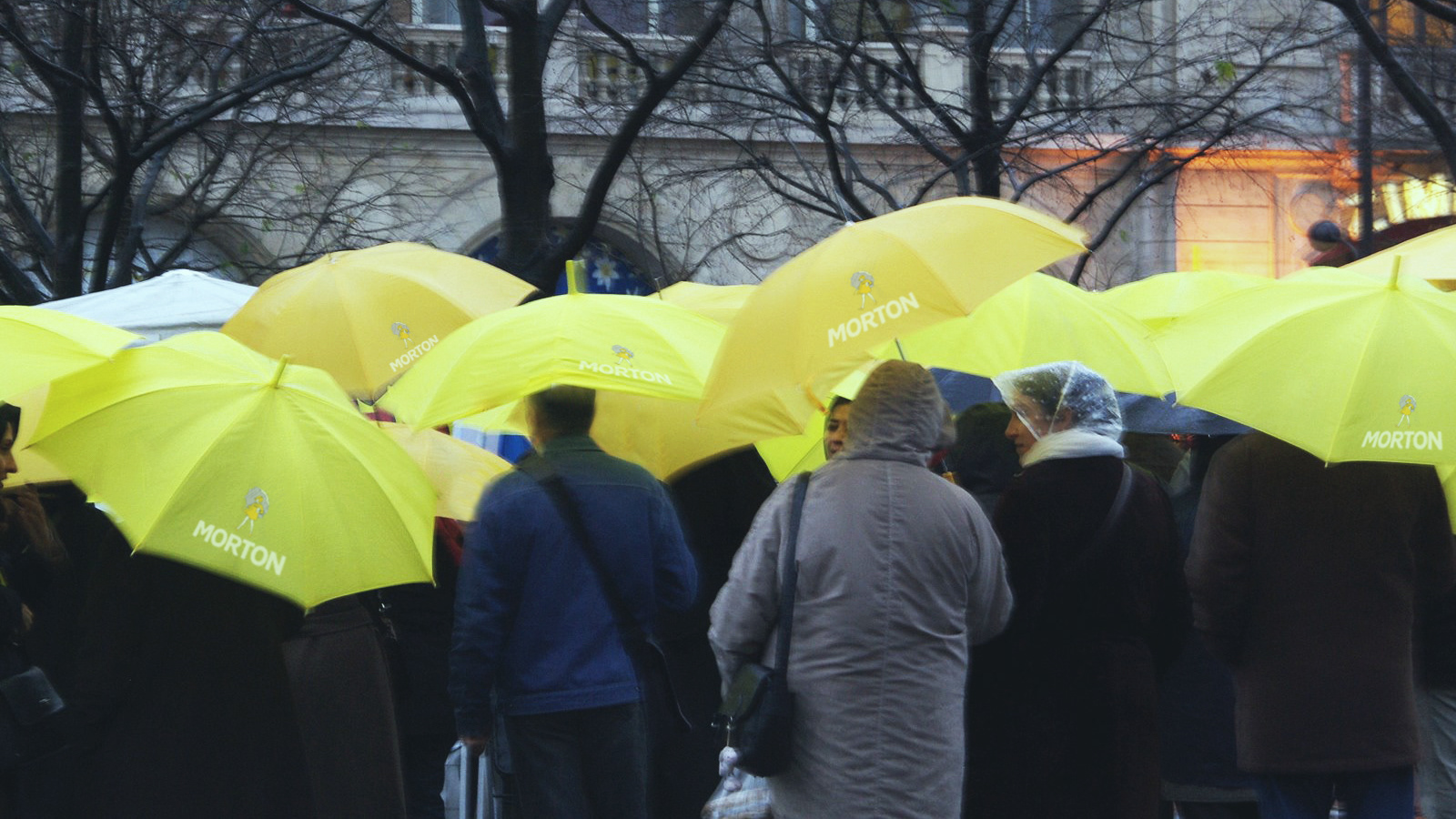 Art Director:
Peter Molnar